Lester F. Wheaton
1951 - 2013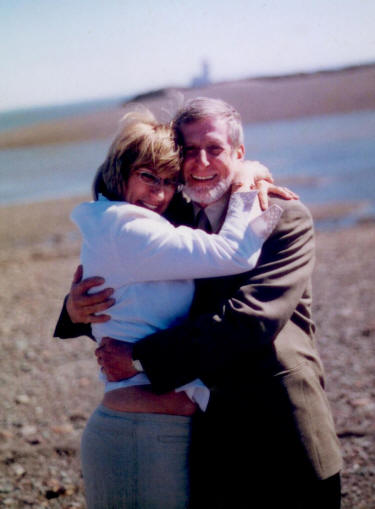 Wheaton, Lester F. – 61, of Parrsboro passed away peacefully on Tuesday, April 30, 2013 in Parrsboro. Born in Parrsboro, he was a son of the late Frank and Beulah (Bennett) Wheaton. Lester was employed with CN, Western Geophysical and Atlantic Towing of Saint John. His 25 year pin and gold watch were recently presented to him by close friends from Atlantic Towing (JD Irving). Les was a keen traveler, and he with Doreen enjoyed travelling in their RV throughout the back roads of the Maritimes. In December, they enjoyed a delightful holiday in Florida and experienced to their great delight their first cruise together in the Caribbean. As well, he enjoyed many hunting and fishing trips throughout Canada and Alaska with his brother, Allan. Les was known as "Mr. Gadget" and could be seen tinkering around the garage building his Lamborghini kit car or simply fixing his hot tub (which wasn't actually broken). His real joy was building their first home in the town they both loved so well, Parrsboro. He was anxiously awaiting the birth of Jonathan's child in September. He is survived by his wife, the former Doreen Burke; children, Jonathan Willigar (Chrissy Clark), Amherst; Ian George (Asia), Victoria, B.C.; Lee-Mike George, Calgary; Sarah "Sae" George (Jeff), Calgary; grandchildren, Lakken, Maddy-Jai and Frankie-Lou; sisters, Ann Mercure (Rod), Terrace Bay, Ont.; Alma McGuire (Pat), Charlottetown; brothers, Allan, Parrsboro; Peter Gilbert and Craig Gilbert; several nieces, nephews and cousins. As well, special friends (cousins), Billy Wheaton (Brenda); Bill Wheaton, Sr., all of Parrsboro.
In keeping with Lester's wishes, a celebration of his life will take place at 'The Hall' (previously known as the Parrsboro Band Hall) on King Street in Parrsboro on Saturday, May 4, 2013 at 11:00 a.m. All are welcome!
In lieu of flowers, memorial donations may be made to: The Hall [please make cheques payable to: Parrsboro Band Association and forward by mail to P.O. Box 712, Parrsboro, NS, B0M 1S0].